Products
Products
Brands
Brands
Look Books
Posted by on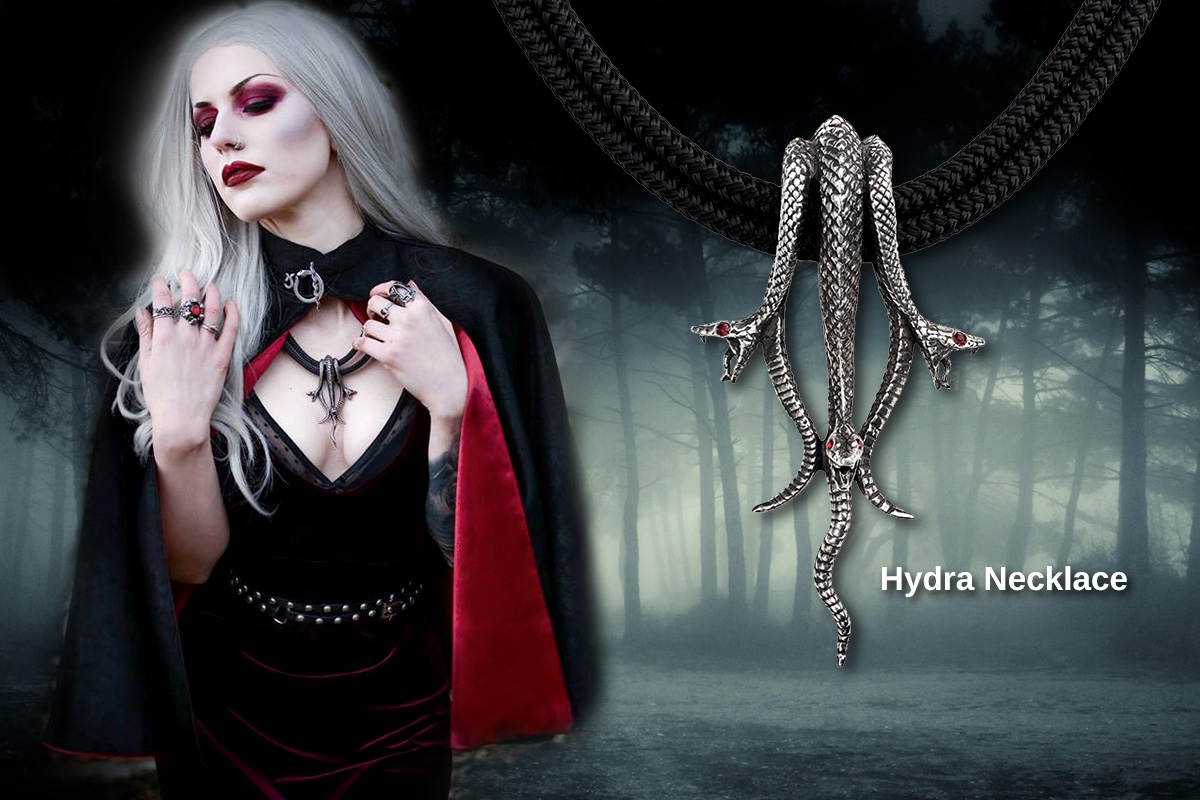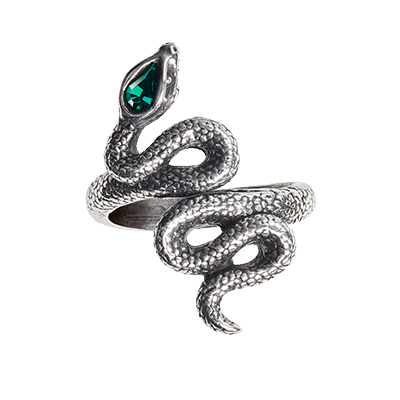 If you like snakes, you'll love this seductive selection of rings and necklaces. The Hydra Necklace (item P820) pictured above, is a bold pair of thick braided cords, from which 3 snakes are draped over. Their eyes are red Swarovski crystals. Our Psalm 68 Ring (item R228) is a perfect match with it's unique diagonal snake, whose head is inset with a green Swarovski crystal.
The Black Raven (P193) represents the famous avian trickster and guide of the spiritual realm. Made of pewter and coated in black enamel, this raven can be your guide and accent all manner of clothing! Pair it with our unique ear-wrap, the Raven Ear-Wing (E355), for a truly stunning look that would impress nature lovers everywhere! This Ear wrap is for left ear.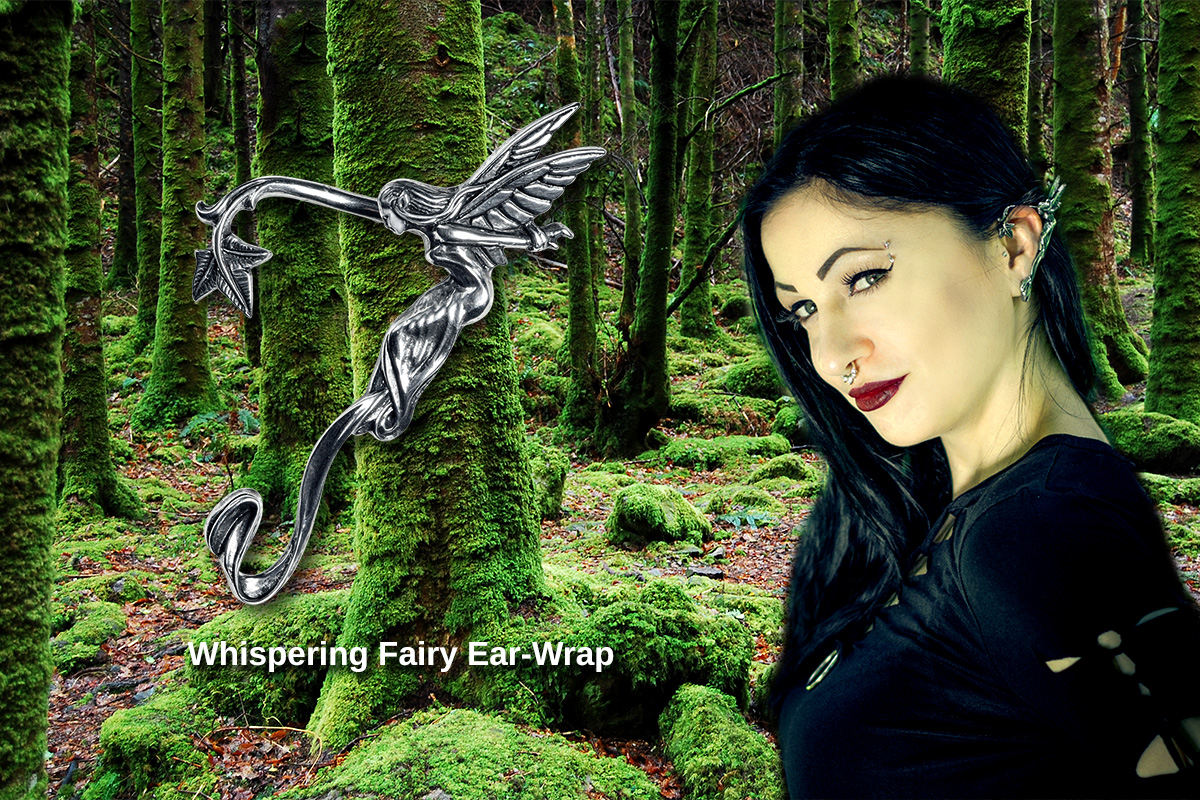 Feeling magical? The Whispering Fairy Ear-Wrap (E389) will express your whimsical side, make sure you listen for her whispering wonders! (Fits left ear)
And if you're feeling a little devilish you can wear the Devil's Den Ear-Wrap (E391) on your other ear so everyone will know you have a wild side! (Fits right ear)
nature

garden

plants

green

witch

forest

fariy

fantasy

angel

wings

raven

animals

snakes
In the western world the new year may seem to have been and gone an age ago but in the east it is only just arriving.This year on Friday 16th February the Lunar New Year will arrive. The event, sometimes referred to as the Chinese New Year, is celebrated across many countries in Asia including [...]
When you feel like you've reached the pinnacle of your gothdom, there's still an avenue to eke out those extra goth points – goth food and drink! Dark hues of substance to make sure you're also black on the inside!Starting as we mean to go on… black alcohol. We have the tried and tested favourites [...]
The first weekend of June every year is looked forward to by thousands of fans of pop-culture and Japanese animation. This is the weekend of A-Kon, the United States third largest anime convention, with over 30,000 attendees and thousands of square feet of entertainment, imported goods, collectibles, and artist work. There are panels on a [...]
To the Mesopotamian goddess, Ishtar, Lady of Heaven, daughter of the moon god, Suen and the spirit of Venus, the forthcoming bloody encounter would be a recklessly sensual delight. In her remorseless quest for greater power and superiority and revenge over her sister, Ereshkigal, queen of the underworld, Ishtar prepares her lustful retribution.
I have seen a few cases in my life. The work of a psychiatrist is quite surprising from time to time. I've had patients who thought they were possessed by the devil or thought they were being haunted, patients who believed they were constantly being followed or even patients who believed they came from another [...]
….. and as Lilith walked through the garden of earthly delights she beheld the tree of forbidden wisdom and dwelling there in a miraculous serpent who spoke to her thus. "Hail to thee Ishtar, merciful white queen of the seventh star. Feast on the flesh of this tree and fulfill thy destiny."Then with the light of [...]
Ostara is the one of the eight pagan festivals throughout the Wheel of the Year. Each season is celebrated and regarded as equally important. It is also a way to understand the natural world and its changes and become more in-tune with the environment. This is one of my favorite times of the year – [...]
Photo by Marija Buljeta Clothing from The Gothic ShopWhile black is the obvious staple of any discerning Goth's wardrobe – it's best viewed as the starting point. The canvas on which to adorn with striking flashes of different hues to bring in your unique meaning and personality to the fore. While every color on this great [...]